3 WAYS TO PASS YOUR MATH TEST WITH SUCCESS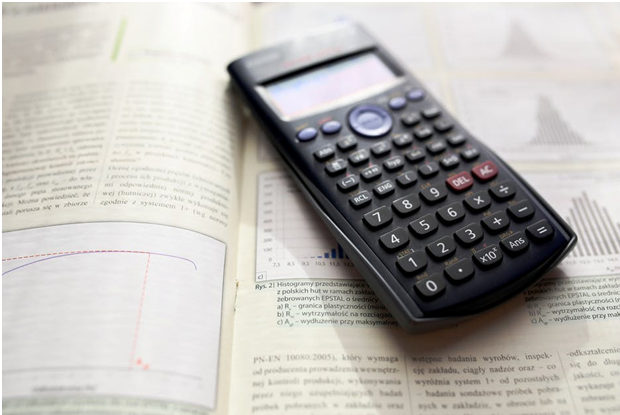 Math tests form the bulk of all the difficulties math students encounter for the better part of their course. Most students develop chills ahead of every math test. But all too often students find themselves recording the worst performance not because they lack natural gifting but because they overlook the most primary tools of preparation. So, are you wondering how to pass a math test? How about turning around? Breaking the old habits and picking up the right tools with the right attitude ? This is why we take the lead into one of the ways to approach your math test with a straight-A strategy using a three-step guide on insights behind success.
Preparation
Preparation is an ongoing process. While in class you need to keep a neat record for reference. Most college students are tempted to skip classes deferring the semester's workload to a week into their exams which is practically unachievable. While in class, ensure you note down all the key definitions and formulas and seek clarification for the concepts not clear. This enhances your grasp of complex concepts and formulas ahead of sitting for any test.
     ·     Do your assignment
Very few students warm up to the idea of taking home a few questions on the days' topic. You don't have to go in that direction. Assignments are meant to repeatedly work the concepts and formulas into your brain. In  the case where you find some complex, you can search  for  similar  questions  worked out  by professional writers or request assignment help from onlinemath4all.com or any reliable educational platform. Working on your assignments is a sure way to address possible difficulties and level your understanding of the subject.
     ·     Get the test details in time
Such details include the date, time and venue of the exam, the course content, and the tools you need to bring in your examination room. The last minute rush on any of the above may trigger panic and disorient your mind.
     ·     Study intensively
Students miss it because they wait to the very night of the test when they have to belly down tons of caffeine, freeze their heels in a bucket and cram their way through the night. While this has worked for some, you can make things a lot easier on your side by putting in place a week long study strategy which is both self-paced and effective. Start by reviewing your notebook including all the homework you've tackled along the way. A basic math test is sourced from the questions you've previously encountered because your instructor knows both how much likely you are to skip class assignments and how to find out if you actually skipped. You may join a group if you value group work, then have flashcards to help you memorize formulas.
A Night to the Test
Relax and allow yourself enough sleep. Too much anticipation may lead to anxiety and squash every good you've worked hard to build. If you still have some pending questions that you urgently need help, you can seek assignment help in Australia from some of the recommendable platforms and have them delivered on time.  Stay confident, take it all easy. Give your brain a break while doing something you enjoy. You need to pass nonetheless, but being anxious will do more harm than good.
A Day and Time of a Test
This should be a night of minimal anxiety. Double check with all the tools you need for the exam. Have everything in order, from your pencil to scratch papers.
     ·     Have a decent meal
Do not walk in an exam room starved. An empty stomach ruins your concentration and lead to mounting frustration. You shouldn't overdo the eating on the contrary. You won't keep comfortable if you down a whole bowl a few minutes before your test. Go with your usual diet if it helps.
     ·     Carry out a quick review 
This only helps if you are not trying to make sense of a semester's content in five minutes before the test. A brief review of the concepts already mastered gets you in the right frame of the mind.
     ·     Be careful with instructions
Many students have squandered their marks on technical errors. Read through the questions and raise a concern upon sensing any possible errors. Small technical errors do not bode well especially with standardized tests.
     ·     Put down any memorized questions and formulas
Use your pencil to do this lightly in the margins of your test paper. This will help to edge off your anxiety and relieve your memory before delving into the specifics of the test.
     ·     Deal with the easier problems first
Do not get stuck with difficult problems forever. Save yourself time and keep away from overthinking. You are likely to jog your memory along the way.
     ·     Keep calm with tough problems
Do not push yourself to mental aggression levels when things get tough. Pull your thought together and take a mental step back. Try to recall an easier version of the same problem and put down something. You will earn some credit for showing an attempt.
     ·     Be honest
Do not cheat. Cheating may automatically result in failure if not discontinuation from your studies. You can afford yourself a second chance if you fail honorably, but you risk being branded a lifetime failure when caught cheating.
Final Thoughts
Passing a math test or college examinations requires sitting down and putting together every useful piece of knowledge you've acquired in class. It comes down to giving your math paper the best you can to reap even better results. You can seek assignment help in other areas whenever you have to create more time to go through your revision.

Apart from the stuff given above, if you need any other stuff in math, please use our google custom search here.

Kindly mail your feedback to v4formath@gmail.com
We always appreciate your feedback.
©All rights reserved. onlinemath4all.com